Us The Folks is back!
(sort of...)
Right now we're



Click here to listen!
This week we're running a show Otie did with Mike Males about his book The Scapegoat Generation. Mike wrote this book out of his extensive experience working with adolescents, kids, actually. What he discovered was that again and again, the public picture of teenagers was totally different from the reality he encountered every day. Not much of this information has reached the public. Interesting.
We're debating whether to put the Allan Nairn speeches on Live365.com. Perhaps if people were listening, they would hear something they would be unlikely to hear anywhere else. The Nairn speech is impeccable. I couldn't cut it to fit on a CD. I recommend you listen. (Click here...). We'd also be interested in your opinion. Bear in mind, there's a guy who does a show like ours, mainly about internet stuff. (http://sugarcube.net/basement/) He just keeps a 30 second spot on Live365 pointing to his website which has RealAudio files. He streams one show a month. But the question is whether a 1 hour 26 minute speech will work streaming. I suppose 4 hour sermons should prove an example.
PLUS
Vintage Caitlin & Daddy's, Norton Scooter Presents, Other attacks on the media, and the Barfly News Bio of Bubya's Pappy and his enduring monument to juris prudens, Clarence Thomas..
The plan is to change the show each week, and to do a new one at least once a month. We haven't figured it out yet, but we're working on it.
UsTheFolks is the ultimate statement of what real alternative radio is about. Don't miss it if you can.
This is where you'll hear the latest Caitlin & Daddy's. The latest "From the Dumpster". The newest comedy attacks on the idiots who continue to fuck up our nation. It's real radio you can't hear on the radio. And there won't be anybody to cancel us....
We're a member of


You can see the whole plethora(!) of shoutcasters at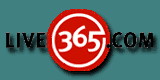 or


We're listed under comedy and talk.

This new technology may be the answer to the ever-hovering problem of impending cancellation.
Who knows where it's headed!